Compact Beamlight 1 Bi-Color 2x2 incl. TVMP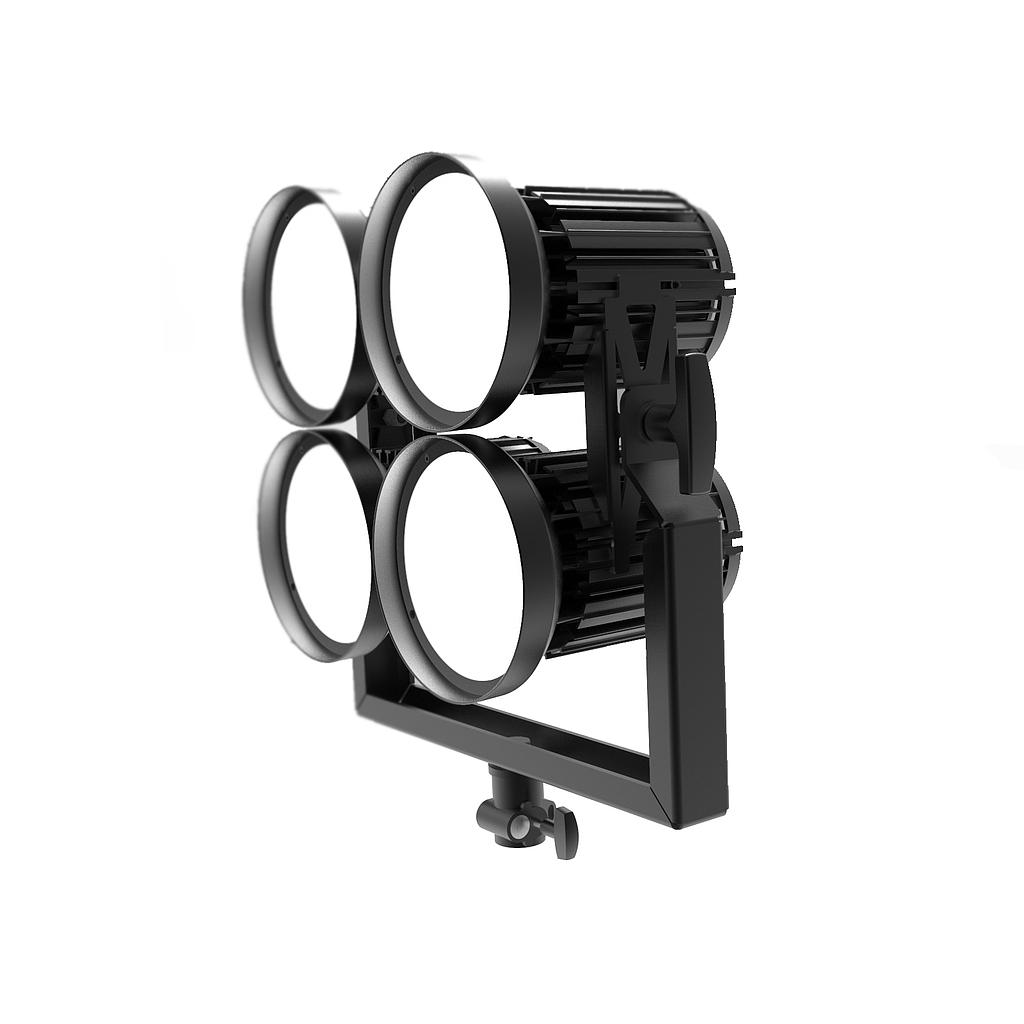 Compact Beamlight 1 Bi-Color 2x2 incl. TVMP
---
Compact Beamlight 1 Bi-Color 2x2. 11°, 2700K to 5700K. mounted on yoke with a female reciever(Manfrotto 212-0222) with a total of 4x 4pin dual Channel XLR Power plugs on 2 meters of cable

---
---
Compact Beamlight Bi-Color 2x2 
CBL-1 Bi-Color 2x2 (2700K-5600K) mounted with yoke with a female reciever(Manfrotto 212-0222) with a total of 4x 4pin dual Channel XLR Power plugs on 2 meters of cable. 

The CBL-1 Bi-Color 2x2 with its four 4pin XLR outs are are perfect match with the CBL-1 Bi-Color Pelicase Controller. More info in the Power Options tab.      
Specifications (CBL-1 Bi-Color Single)
POWER
Lamphead—1050 mA at 36 V, 41W maximum draw (Dual Channel 2700K/5600K)

With 4-Way Controller (4 single color heads or bicolor 2 heads) 100-270V 50/60 Hz 175W maximum draw 

With Pipeline manual dimmers: 12-14.4 V at 3.5 amps

DIMENSIONS
Length: 165mm/6.5" Diameter: 145mm/5.7"

Temperture Range
Ambient operation from -20° to 40°C/ -4° to 104° F

Power Options 
Recomended Power Solution (Add when pressing add to cart)

The CBL-1 Bi-Color 4-Head Controller in Pelicase 
Here shown with 4x Single CBL Bi-Color heads.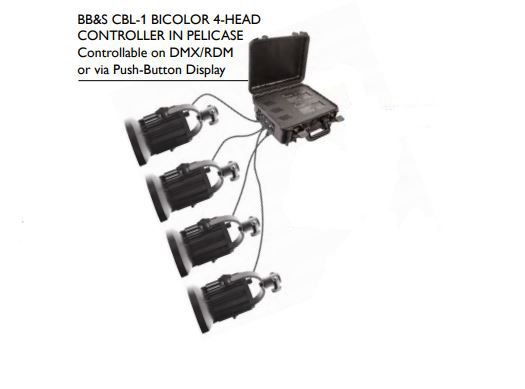 Other Power Solutions.
4x CBL-1 Bi-Color Manual Dimmer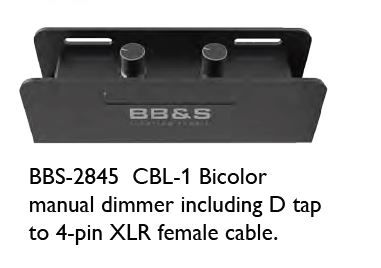 2x BB&S 4-Way Controller mounted with 2x 3-Pin to 4-Pin Split Cables