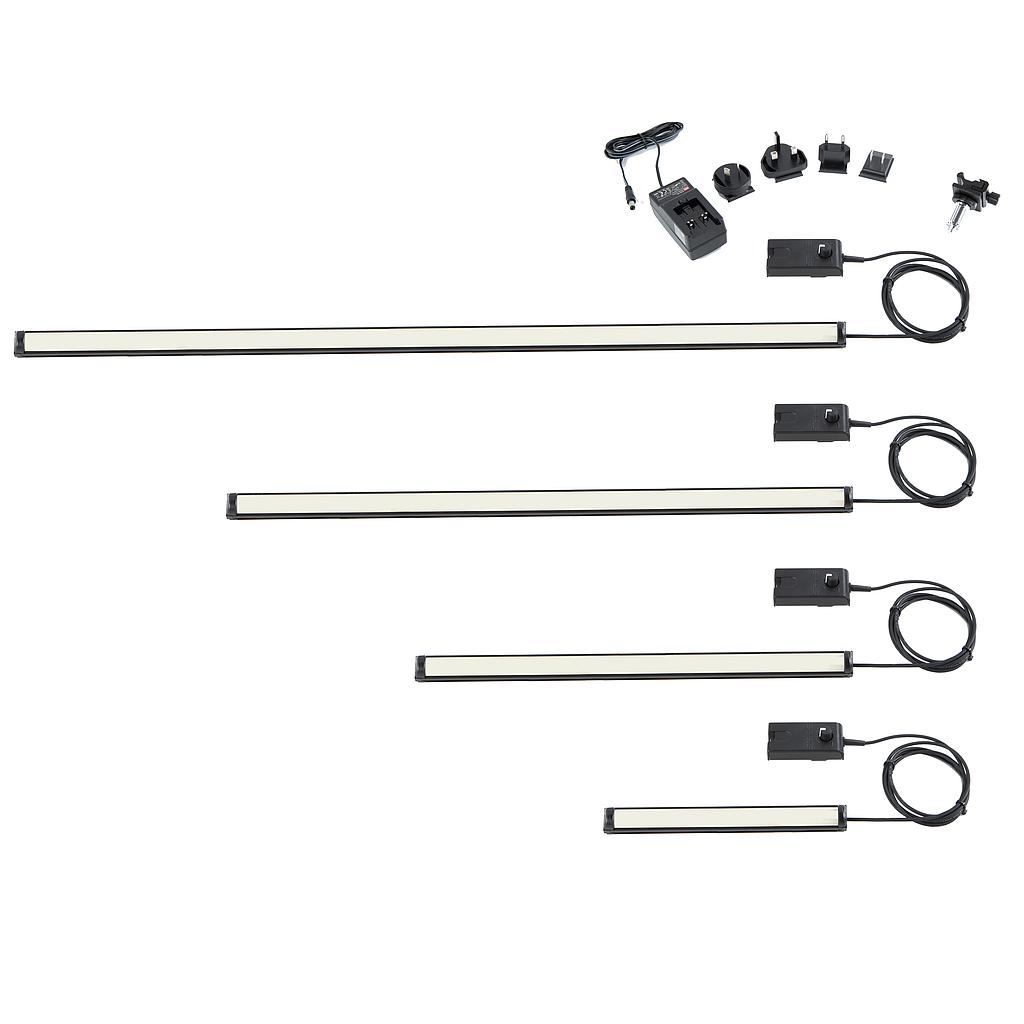 Pipeline Raw 
In a convenient cylindrical form factor. The Pipeline remote phosphor provides ultra-high TLCI (Television Lighting Consistency Index) soft light that is controllable and dimmable with no color shift or flickering.
Whether installed in an optional single or multi-lamp reflector bank, or deployed stand-alone, Pipelines are the perfect soft-light lamp for modeling faces and illuminating backgrounds.
Among Pipeline's numerous advantages are low power draw, high light output, wide light dispersion, heatless and fan-less operation. The Pipes are available in 3200K or 5600K color temperature outputs.
Features
Pipeline Raw Features 
Ultra High TLCI/CRI 95
Available in 3200K or 5600K 
Extremely High light output 
Power Draw 1-Foot (10W) - 2-Foot(20W) - 3-Foot(30W) - 4-Foot(40W)
Wide 180 Degree light dispersion 
Flicker-free dimming from 0-100%
Silent Operation (No Fans) 
Rugged Aluminum frame 
Power Options
BB&S 4-Way Controller 
The BB&S 4-way controller Offers 4x40 Watts Channels, powering up to 4 CBL's on one unit. The 4-Way controller offers Full DMX & RDM capabilities. And ensures perfect dimming for eg. High Speed Shooting. 
Pipelines in Action
Pictures from the real world
- An additional information