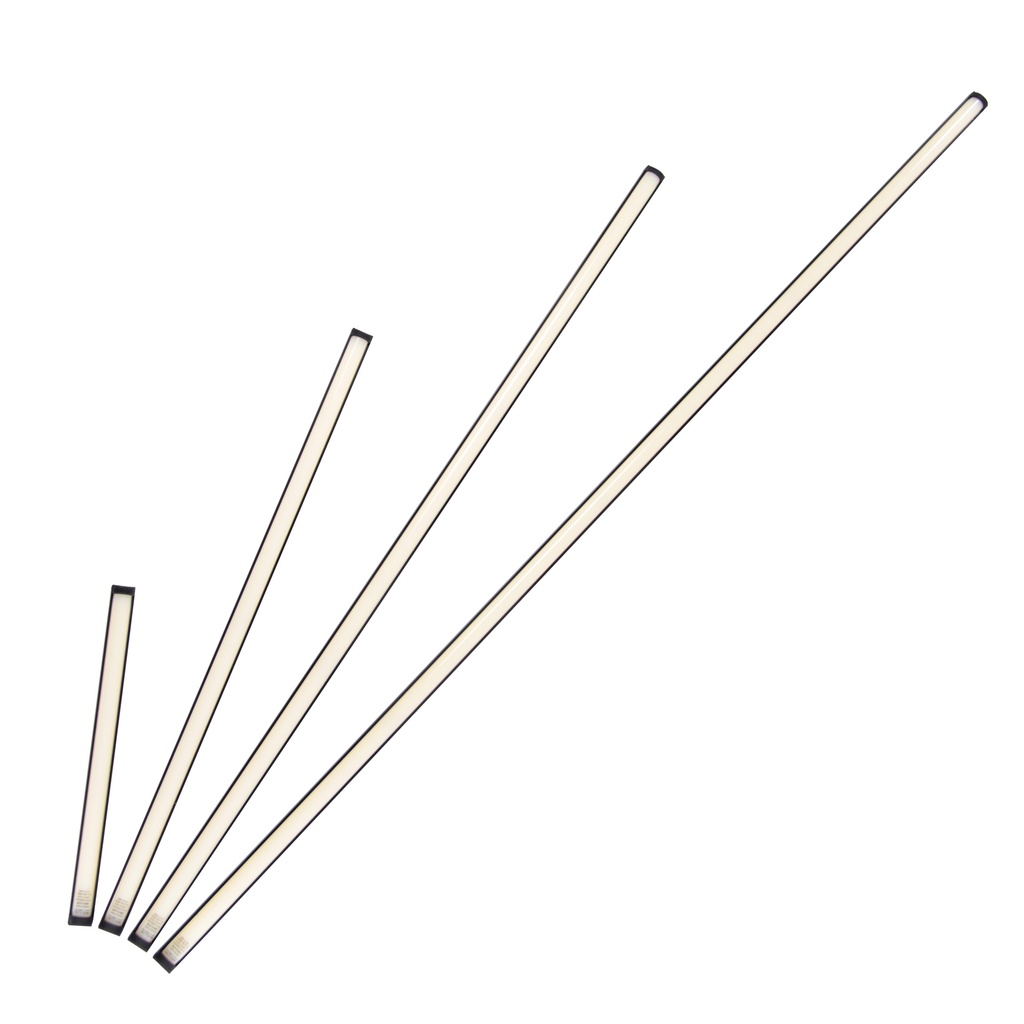 BB&S Pipeline Raw
Pipeline LED System Features
• Ultra High TLCI of 95+
• Available in 3200K, 4300K or 5600K
• Extremely high light output
• 10 Watt Draw
• Wide 180º light dispersion
• Flicker-free dimming from 100%-0
• Silent operation (no fan)
• Rugged Aluminum Frame
Specifications 
1-Foot 
Connector: Neutric XLR 3pin Male  
Power Draw: 10W draw 
2-Foot 
Connector: Neutric XLR 3pin Male  
Power Draw: 20W draw 
3-Foot 
Connector: Neutric XLR 3pin Male   
Power Draw: 30W draw 
4-Foot 
Connector: Neutric XLR 3pin Male   
Power Draw: 40W draw 

Power Options 
BB&S 4-Way Controller (SKU#3698)
The BB&S 4-way controller Offers 4x40 Watts Channels, powering up to 4x 40W fixtures on one unit. The 4-Way controller offers Full DMX & RDM capabilities. And ensures perfect dimming for eg. High Speed Shooting. 
Pipeline Manual Dimmer 1,2,3 & 4-Foot 
The Manual dimmer offers simpel local control over one unit, with DC power. Enabling users to run their unit on D-tap from a Battery. 
Pipelines in Action
Pictures from the real world
- An additional information